Earn revenue with the
MerchantPro affiliate program
Apply now
Sign up and start earning commissions for every customer that purchases a service plan
This is how the affiliate program works
If you own an advertising, SEO or Influencer Marketing agency or if you simply have an extensive base of social media followers, sign up for the MerchantPro affiliate program and earn money every time you convince a customer to grow their online business with MerchantPro. For any subscription purchase you generate on the platform, you benefit from a monthly commission of 20%, for a period of 2 years. Win-win!
Once your affiliate account is active, you have all the necessary promotion tools at your disposal to achieve maximum performance.
Sign up for the MerchantPro affiliate program and start earning money with the fastest growing eCommerce SaaS!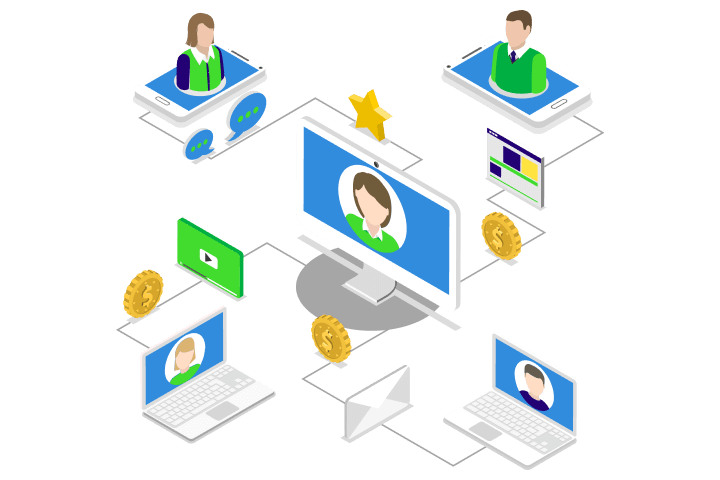 Recurring commissions for the sales you generate
Every time customers open an account on the MerchantPro platform as a result of your recommendation, they are automatically associated with your affiliate account.
From the moment the client also purchases a service plan, you start accumulating a commission of 20% of the value of the plans, for a period of 2 years.
The MerchantPro platform is built to support business growth and deliver performance in eCommerce, so you can continue to recommend it with confidence to as many customers as possible and maximize the number and value of your commissions.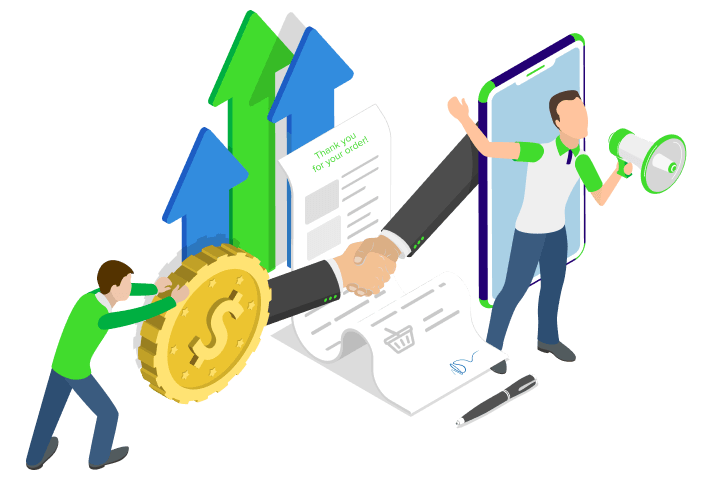 We help you achieve the best results
In order to join the MerchantPro affiliate program you don't need experience with affiliate marketing. A dedicated account manager will be at your disposal from the start and will advise you in choosing the best promotion strategy.
Your affiliate dashboard provides you access to both essential promotional materials and tools, as well as an overview of your performance, so you can easily track your leads, sales and commissions.
Become a MerchantPro affiliate now and discover new opportunities to increase your revenue on a constant basis.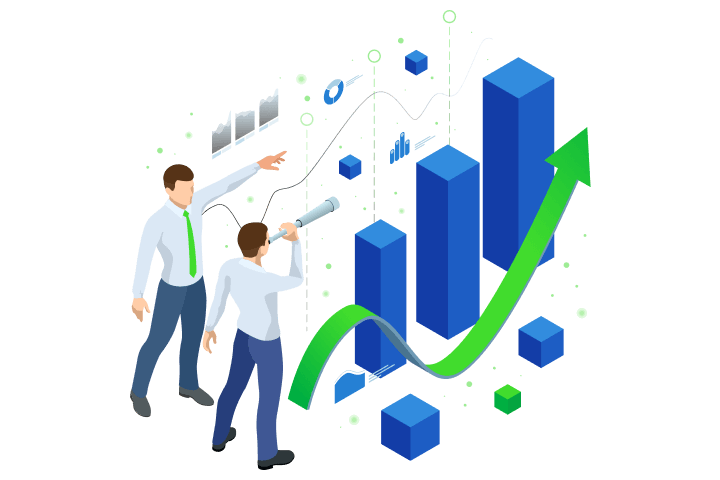 Become a MerchantPro affiliate today
Do you run an advertising, SEO or marketing agency or do you have a strong community of followers or clients? Recommend MerchantPro and earn recurring commissions!
Join the program