Benefit from
automated solutions

for

B2B eCommerce sales
Consolidate your retail and wholesale channels
Do you have an online store that addresses legal entity customers? In the MerchantPro platform you will find all the tools you need for performance in B2B eCommerce and of course B2C.
We offer you a series of functionalities dedicated to online wholesale businesses or to other companies, able to support your sales strategy in front of the target audience: differentiated prices depending on customer groups, volume discounts, recurring subscriptions for certain products plus many others.
With these automated solutions you significantly simplify all your B2C eCommerce operations, but also those of your partners.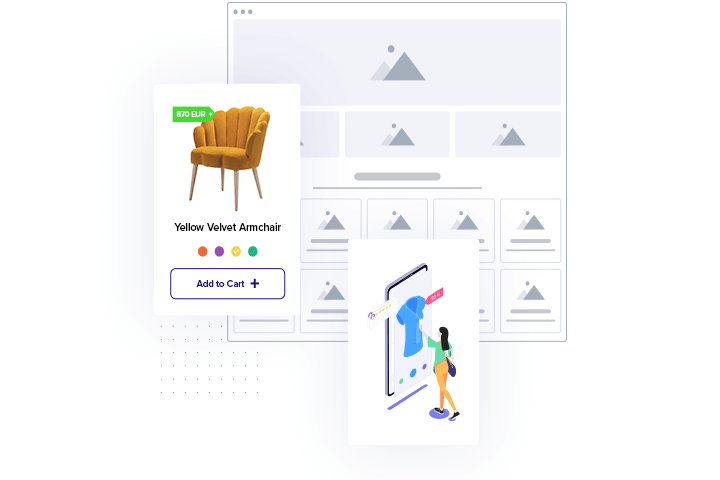 Customer groups with different pricing points
It is important in B2B collaborations to create lasting relationships with each of the partners. Thus, based on the purchase history, you can customize various offers to better meet their needs.
In your MerchantPro store you can create price reductions available only for certain groups of customers, which allows only members logged in that group to purchase products at that preferential price. For better segmentation, you can define customer groups on any criteria that can positively influence your sales, such as the types of products purchased, the frequency of orders or their volume.
You benefit from flexibility in the management and presentation of offers, and the satisfaction of the partners increases with each order placed in your store.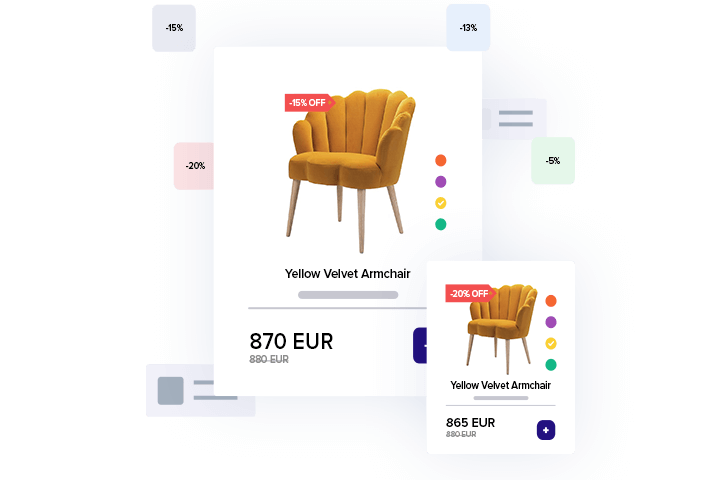 Custom discounts and bulk pricing
A common practice in B2B relationships is to give volume discounts for various acquisitions. You can do this in your store by setting a bulk discount rule, through which the legal entity customer receives a price reduction that varies depending on the number of pieces purchased from a product.
You have multiple options to define or limit the products for which these discount rules will apply, including the stocks availability, so that the offer fits your customers' needs like a "glove", but also respects your sales strategy.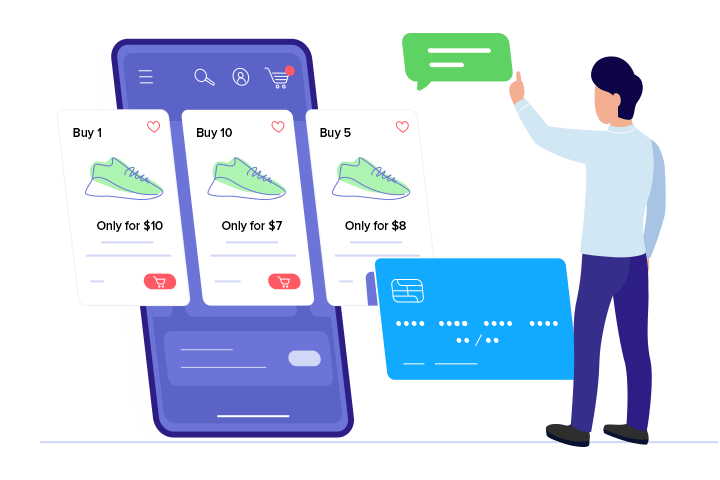 Offer the posibility of placing Recurring orders & subscriptions
There are many situations in which B2B customers may have a recurring need for certain products, such as office supplies. If you also target such target groups of customers, you can make them available the Recurring Orders & Subscriptions option in your MerchantPro store, which allows you to place orders automatically, without other interventions, at predefined time intervals.
You gain predictability in terms of placed orders and your partners benefit from an easier shopping experience.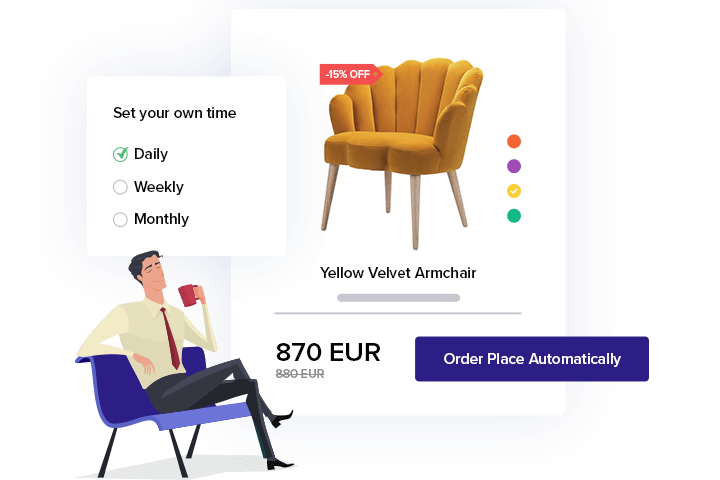 Signup for legal entities customers
When your online business is geared towards B2B sales, the store must live up to expectations. In addition to the ability to configure offers dedicated to business customers, the MerchantPro platform also offers you the possibility to allow access to the store only for legal entities and to customize your registration or checkout page using fields specific to this type of customer.
B2B eCommerce transactions can be complex, but the tools available in the MerchantPro platform can help you significantly ease all processes.