Turn your online shop into a
Multi-Seller Marketplace
Third-party merchants can sell in your marketplace
Choose to turn your MerchantPro online store into a marketplace and give other merchants the opportunity to sell their products through your platform.
Why create a marketplace? Because this way, you can host a greater variety of products in your store without managing additional stocks and at the same time attracting more new customers. In addition, tasks such as order management or product shipping may be left entirely in the responsibility of third-party sellers, allowing you take fewer risks and increase your profitability.
As owner of the marketplace, you have absolute control over the Sellers, their products, but also over the orders and payments.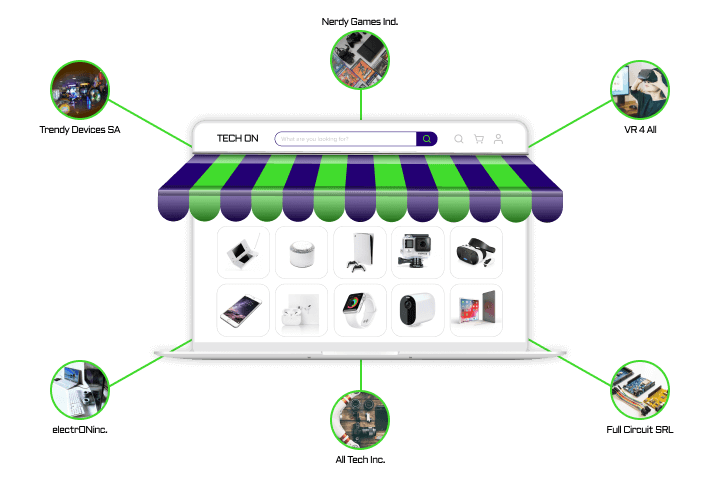 Total control over Seller offers and orders
Once accepted as Sellers in your MerchantPro online marketplace, third-party merchants can start listing their own products on the site and, depending on your preferences, directly manage orders.
You however have absolute control over all the sellers' actions, the listed products and their prices. If the products are automatically imported into the marketplace using a feed provided by the Seller, prices can be adjusted dynamically based on a predefined formula. Your marketplace, your rules!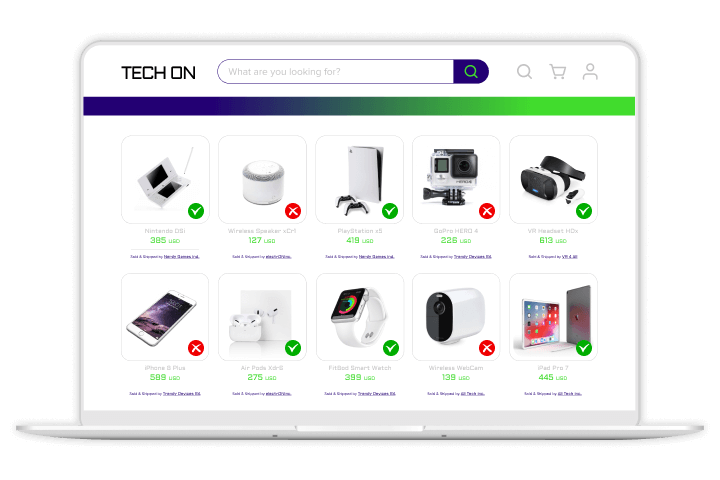 Automatic sync between your Marketplace and Seller catalogs
Make it easier for Sellers to list their products in your marketplace with the help of the automatic feed-based product import function.
In addition to the creation of new products, the feature also updates products automatically at predefined time intervals, so that neither you nor the Sellers need to worry about the accuracy of product data.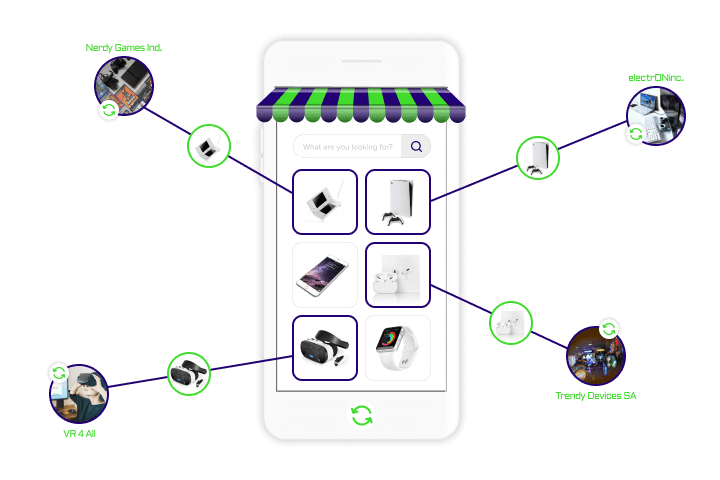 Seller accounts with different permissions for processing orders
Create administrator accounts for Sellers with restricted rights to the marketplace control panel. Based on the permissions you grant, each Seller may apply a series of changes to their own products, process their orders and ship them.
As owner of the marketplace, you have full control over all operations, but you can choose to leave their management in the responsibility of the Sellers. You will be able to focus on business, while the operational part is provided by third party merchants.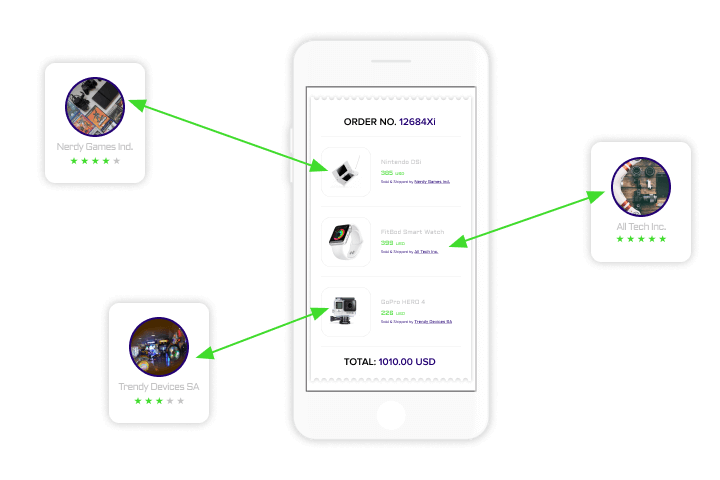 Exponential growth for your online business
Some of the most popular and profitable companies globally are Marketplaces. As owner, your attention should be directed towards attracting as many customers as possible, but also towards finding a circle of Sellers able to meet the expectations of your target audience.
If up until now launching a marketplace required extensive investment and resources, now you can access a new business strategy much easier. MerchantPro gives you all the tools you need to turn your online store into a fully equipped marketplace so you can scale your business to the next level.